Tutoring / Private Instruction for TEENS — in New York City:
extra help with understanding Spanish school work
improvement in proficiency & comprehension of Spanish
a huge boost in confidence
preparation for the Regents Exams
specific help with school work or test preparation
the realization that ANYONE can learn and be proficient at a language!
Private Instruction for ADULTS — in New York City or via Skype:
an easy and comfortable way to start or re-start to learn Spanish
in-home or in-office service
major progress in a short amount of time
complete attention to you, your learning style, your progress
clear grammar instruction & useful, relevant conversation practice
prep for the CLEP exam (get COLLEGE CREDIT to add to your degree/certifications)
prep for any language proficiency exam
customized travel prep
practical language skills to speak with your clients, patients, store owners, students, or parents
Private small groups for KIDS + TEENS + ADULTS in NYC:
We offer privately arranged small group instruction in your home or school.  Please contact us for rates.
Lessons via SKYPE:
We can do private tutoring or 1:1 lessons via Skype.  The same rates (see below) apply.  Please contact us to create a schedule that works for you.
Lessons in New York City area:
We meet you in your home, office, school, or a library study room (we need wall space, a table, a little room to move, and the ability to hear).  Intermediate students:  you also have an option to do an "off-road class" to a restaurant, bakery, market, or the street – to practice your Spanish in real life situations, guided by the teacher.
We can meet you in Manhattan, Brooklyn, Bronx, or Queens, within walking distance from a subway station.  We do not teach on Staten Island or in New Jersey.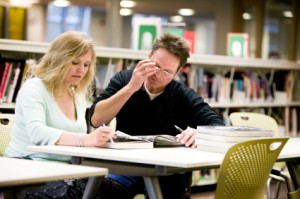 WHAT TO EXPECT:
Core Fluency creates personalized instruction & customized lessons. We guarantee your increased comprehension, proficiency, and fluency!  Read student testimonials on their experiences!
We conveniently bring the full Spanish classroom to you! The teacher will bring a variety of teaching materials, hands-on props, visual aids, reading materials, or music, to help you learn in all different ways: visually, kinesthetically, experientially, and through reading, conversation, music, storytelling, & role-playing!  You will experience & improve your Core Fluency through an easy, fun, & naturally memorable process!  Learn more about our unique, fun teaching methods.
In addition to the class time,  we prepare follow-up lessons and assignments, provide students with study guides, and personalized homework materials. We know exactly what material you know and create a customized plan for your learning, depending on your goals and time frame.
RATES and SESSION LENGTHS:
Learning a language takes time & personalized attention.  Invest in yourself or your child.
| | | | |
| --- | --- | --- | --- |
| GROUP SIZE | Teens (Grades 6-12)     | Adults/University      | Kids (Grades 2-5)      |
| 1 person, PRICE PER PERSON | $90/hr, 2 hr minimum | $100/hr, 2 hr minimum | $125/hr, 2 hr minimum |
| 2-4 people, PRICE PER GROUP | $175/hr, 2 hr minimum. 3rd hour FREE. | $175 /hr, 2 hr minimum. 3rd hour FREE. | $175/hr, 2 hr minimum. |
| 5-10 people, PRICE PER GROUP | $250/hr, 2 hr minimum. 3rd hour FREE. | $250/hr, 2 hr minimum. 3rd hour FREE. | $250/hr, 2 hr minimum |
| 11-20 people, PRICE PER GROUP | $325/hr, 2 hr minimum. 3rd hour FREE. | $325/hr, 2 hour minimum. 3rd hour FREE. | not offered |
PAYMENTS:
All appointments are secured with a credit card payment online.  Established clients may pay with check or cash at time of appointment if a credit card is on file.
CANCELLATION and RESCHEDULING Policy:
There are no cancellations for prepaid or prearranged appointment times or private courses, but you are encouraged to reschedule your session.  We require 24 hours notice to reschedule your session. We try our best to reschedule your session in the same week. In case of late class cancellation, your card on file will be charged and the appointment time forfeited.
RESERVE YOUR TIME:
Please CONTACT US to make any inquiries, for a free phone consultation, or to set up your first session.
Our schedule is flexible, but our times are limited – especially for after school and evening hours! It is easier to schedule during the day hours. We will ask you to place a credit card on file to hold your lesson reservations or for late cancellations (see above).  You may pay at the class time in your method of choice.